THE CLUB
The Townsville Rockwheelers Mountain Bike Club is a not-for-profit sporting organisation. We build and maintain a large network of tracks in Douglas and Stuart as well as advocate for the sport in our region.
The Club is run solely by volunteers. The Club Committee is made up of club members who volunteer their time and efforts ensuring the Club is operated to a professional standard.
The Club is the second largest mountain bike club in Australia with over 400 members and growing. We have a large demographic with ages spanning from 3 years to 70 years of all different shapes, sizes and fitness levels.
The Douglas Mountain Bike Reserve is the home base of the Townsville Rockwheelers Mountain Bike Club. The Club has a tenure of the land for the primary purpose of mountain biking (excludes motorbikes and off-road driving).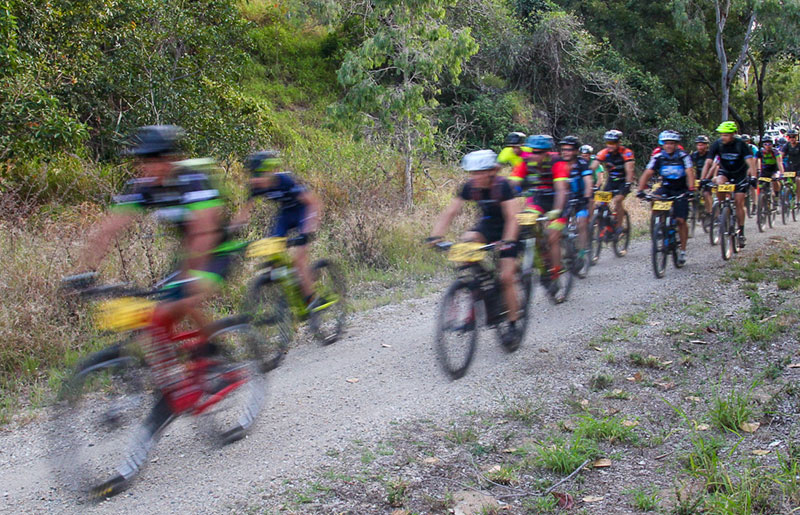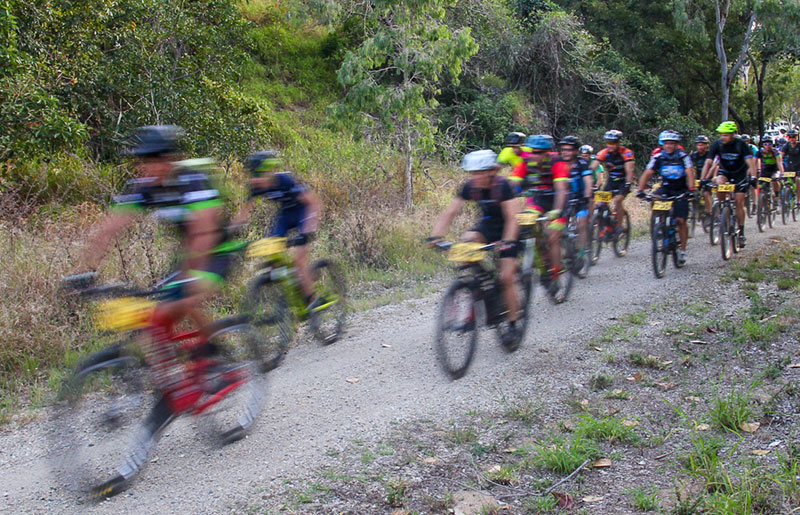 The Club's volunteers are responsible for the maintenance of the park and the trails.
Funding for maintenance and trail building is sought through the efforts of committee members through various grant applications from government and business, sponsorships and most importantly club memberships.
The Club does not receive any recurrent funding or manpower from Local, State or Federal government towards park and trail maintenance.
With all this in mind; our volunteers, club members and committee members are of utmost importance to the continued growth of the Club.
The Douglas Mountain Bike Reserve
Douglas Mountain Bike Reserve is set on 116 hectares of land and consists of 36km of trails that have been developed by the Club's volunteer trail builders.
The park is a stacked loop design with easy trails close to the bottom with trails gaining in difficulty as you venture further into the park. There are four entrances to the park; these include Munkhouse Road via JCU, the very top of Windara Avenue, off Klewarra Boulevard and the main car park along Angus Smith Drive.
There are some awesome features such as a skills park, a pump track, gnarly rock gardens, jumps for beginners through to elite riders, a handful of timber drops and a timber wallride. Lots of variety for all different fitness and skill level.
JCU Connection
James Cook University is an important partner of the Club with over 30 hectares of trails built on JCU land. This has been done with their permission and overarching direction and land management approvals.
Without the assistance and support of JCU some of our awesome trails would not exist.