Bike Fix Townsville 2020 XC Series XC2 – Fat Tyre Crit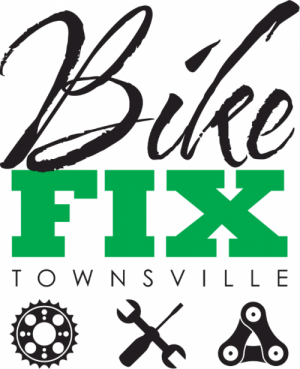 August 30, 2020
For XC2 we're trying something different – a "fat tyre crit" on an urban course at Jezzine Baracks!
When: Sunday 30th August
Time: Plate Collection 6:30am, Racing From 7am
Where: Jezzine Barracks – Kennedy Regiment Plaza
Rego: https://online.mtba.asn.au/ERegister.aspx?E=8215
Regos close 28 Aug @ 8:00pm
From
Plenty of opportunity for spectating along the course.
The club is running events to the approved MTBA COVID Safe Plan in line with current restrictions.
What is a fat tyre crit?
As the name suggests, a fat tire crit is a short-circuit race, usually held in a downtown area, but the riders are all on their mountain bikes. Instead of a distance focused race participants will complete laps of the course for 20 – 35 minutes depending on the class entered, with a final lap after the bell to determine the winner. All out power and speed will not be enough as others will draft in your wake and let you tire out. Check out this video: https://youtu.be/G0iqWDBBO8I
Join us for an awesome morning of racing on Sunday 30th August. Plate pickup at 6:30 am from the start finish line at Kennedy Regiment Plaza. Racing starts at 7 am. 2.20 inch tyre minimum for the "fat tyre" crit. No on the day regos!