Bike Fix Townsville 2021 Cross Country Series XC6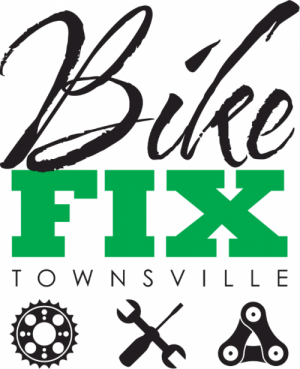 September 11, 2021
Date: Saturday 11th September, 2021
Where: Douglas Mountain Bike Reserve
With the last cross country race upon us for 2021, and to celebrate a great return to exciting short and fast XCO racing, Rockwheelers are keen to announce the return of the 3hr Pony Express. This will be the usual fast paced racing although with a social vibe.
The format of the 3hr Pony Express is that you need to pair up with a mate or a fierce competitor and get involved!!! If you can't find a pair, still registrar and we can pair you with someone on the day. If you know your riding buddy, add their name in the remarks space when registering. This makes life easier for the officials.
Bike Fix has kindly donated over $400 of prizes for this event which will be random cash prizes on that day. You have to be in it to win it.
The course is one we haven't ridden this year so sign up and get involved, not too much climbing but heaps of RAD descending parts…YEWWWW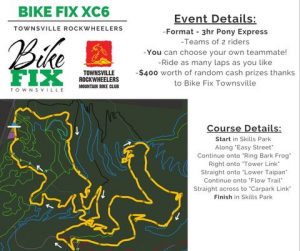 Schedule
07:00 – Race plate pickup. Please bring your race licence with you.
07:45 – Riders briefing
08:00 – Race start
Rego Link: https://entryboss.cc/races/7283
(please note you will need to create an Entry Boss account to register)
Facebook Event: https://www.facebook.com/events/281665233344760