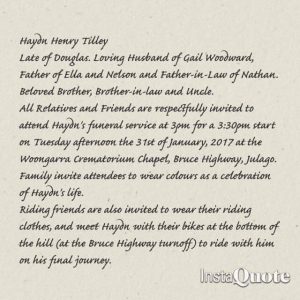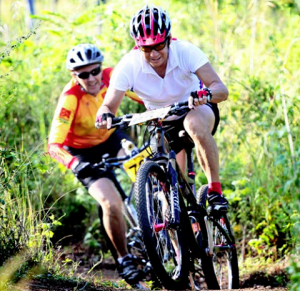 It is with a heavy heart we say Haydn Tilley passed away last night after a 15 month battle with cancer.
Haydn was a founding member of the Rockwheelers and was heavily involved in club activities, generously donating countless hours volunteering over the years, and building many of the trails we love to ride.
He was always keen to lean on a shovel and share his extensive trail building knowledge with other club members.
He was much loved by the Rockwheelers community and our thoughts are with his family and friends. Rest in Peace.