Action Required: Feedback – TCC Sport & Rec Facilities Strategy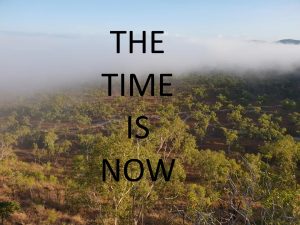 Rockwheelers and Townsville Mountain Biking need your voice!
Townsville City Council is drafting a "Sport and Recreation Facilities Strategy" and is seeking feedback on their draft proposal which will affect what sports receive their support for the next 10+ years.
Submissions close at 5pm, Friday 21 December.
At the moment Mountain Biking is under-represented in the feedback, which will result in less opportunity for our Club and Sport in the region. We are in fact pushing for a separate strategy to develop Mountain Biking including new trails, facilities, and opening up more land for us to ride on – Townsville is already on the map as a premiere MTB destination, but we believe this is just the beginning – but we can't do it without you.
This year Rockwheelers events included over 2700 participants over our various events, which should put as the 3rd most popular sport in the city! Absolutely everyone who has an interest in our sport should lodge a submission to make sure we have a place at the table.
We have drafted an example submission below which you can use as a guide, or you can submit your own – just make sure you do it.
Tag your mates who ride, like, share, comment after you submit, talk about it on the trails, tag user groups that use our trails – this is a rare opportunity that we cannot miss!
Website Article: http://www.rockwheelers.com.au/news/feedback-needed-townsville-city-council-draft-proposal/
Feedback Submission Form: https://fs6.formsite.com/townsvillecc/form512/index.html
View TCC Draft Strategy: http://townsville.qld.gov.au/sportrec
Submission Template to give you an idea:
Townsville City Council has an opportunity to develop a Mountain biking facilities strategy for Townsville. As active participants in the mountain biking community, we have noticed the growth of the sport over the past years. Mountain Biking is a sport that caters to a demographic of 3 – 75+ and both male and female alike. Townsville Rockwheelers Mountain Bike Club is one of the biggest and best in the country. The application Strava, placed Douglas Mountain Bike Reserves the 2nd most check-in mountain bike location in the world in 2017. There are now more riders utilizing the trails around the city than ever before.
A sports tourism strategy sounds good, but perhaps it doesn't go far enough. Possibly in addition, Townsville City Council could consider a Regional Mountain Biking Masterplan, which would help guide the future growth of this sport in our region. The plan would help address issues such as lack of facilities like access to drinking water, toilets, and shade as well as identify areas for future development and economic benefit to the city as the population and popularity of the sport grows. The sport and recreation strategy would be the perfect opportunity for the Council and the community to kick-start such a plan.