Join Rockwheelers
Our members are a friendly and motivated group of riders. We are a mixed bunch spanning all ages and are always interested to meet new riders on our social rides and compete against you in our club events.
Your membership will help us to progress our club goals.
undertake trail design, construction and advocacy
promote mountain biking in the Townsville region
organise social rides, races, events and skill clinics
As a non-profit organisation run by volunteers, we welcome any further volunteer support and contributions that you are able to provide. Just by joining our club you are helping the mountain bike community.
A healthy and vibrant club can't exist without your smiling face and warm personality - in short we need you!
How to Join
You're only 4 steps away from joining the other 500+ members of Townsville Rockwheelers.
Step 1
To join our club you will need to register with Mountain Bike Australia (MTBA) which is quick and easy. You will need to have an email address to receive your account details.
Step 2
You will now need to upgrade your MTBA membership to either Senior, Senior Volunteer, Social, Junior or Dirtmaster. Be sure to choose Townsville Rockwheelers as your club.
Step 3
You will receive an email with confirmation of your membership which you can use at club activities. You'll receive a membership card in the post in a few weeks.
Step 4
You can register on our site to participate in the forums and receive the latest Rockwheelers news and events.
Done!
Time to hit your trails, attend a ride or race with fellow club members and enjoy all the other benefits shared by members of Townsville Rockwheelers.
We look forward to seeing you on the trails.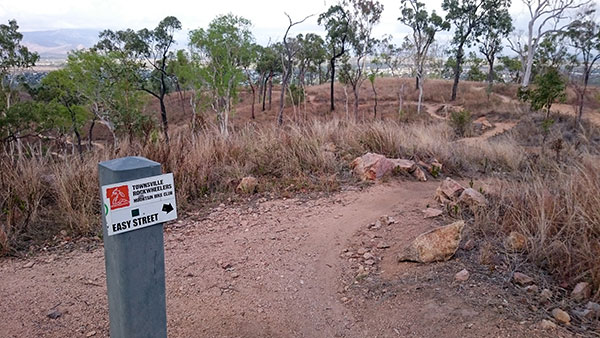 Membership Types
Your membership is comprised of two parts - Mountain Bike Australia (MTBA) registration and Rockwheelers membership.
We have categories for competition and social as well as discounts for volunteers. The volunteer category is available to members who assist with running at least one event each year.
Volunteers are the life of our events and we have positions which need to be filled like track marshalls, timing people, first aid and many more.
About Insurance
Your MTBA competition and social memberships cover insurance in all Rockwheelers rides and events as well as other MTBA events.
In addition to coverage at club activities, the policy covers you for your general cycling activities 24 hours a day, 7 days a week. A summary of the cover can be viewed from the MTBA website.