Siam Weed and others at Douglas MTB Reserve
Siam weed is considered one of the world's most invasive
weeds. It has the potential to spread across northern
Australia and down the eastern and western coastlines.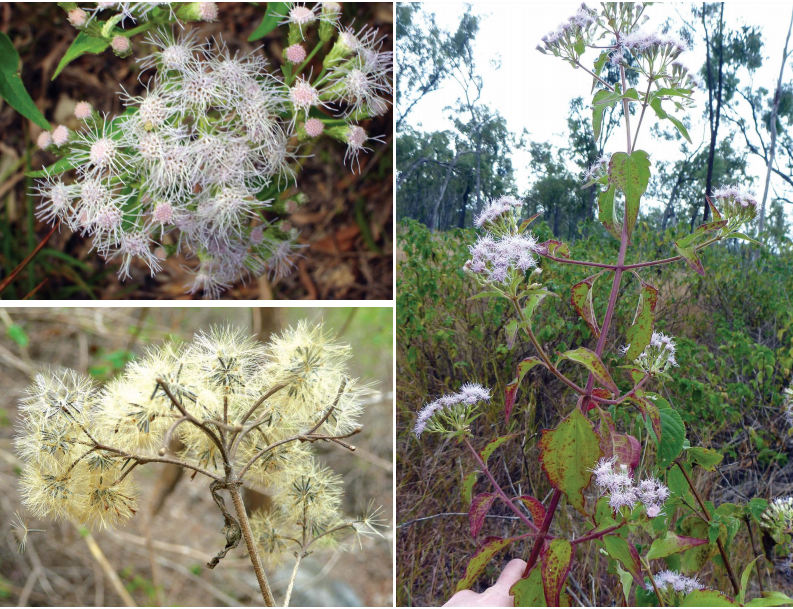 Recent meetings with TCC and JCU have indicated there are pockets of both Siam and Luecaena at Douglas.
If you can help and see any examples, please let us know via [email protected] so we can work with stakeholders and Landcare to eradicate it?
More information on Siam Weed:
https://www.daf.qld.gov.au/__data/assets/pdf_file/0015/50028/IPA-Siam-Weed-PP49.pdf