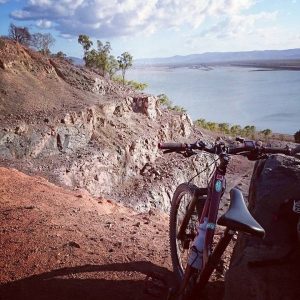 Did you know Rockwheelers Members have access to ride some great trails at Ross Dam on the weekends?
This part of our trail network is often overlooked but features some great trails for riders from beginners through to intermediate riders.
There is some beautiful scenery to be found out there, in particular, the view from the top of the quarry is amazing!
As part of our access conditions, you MUST be a Rockwheelers member, have completed a 2min induction online and sign in at the ranger hut before you hit the trails.
Why not ride the dam this weekend? Can't ride because you're not a member? Why not join up and support Australians second biggest MTB club!!
Ross Dam on TrailForks:
https://www.trailforks.com/region/ross-river-dam/
Our Trails Information Page:
http://www.rockwheelers.com.au/where-we-ride/
Link to the Induction:
http://www.rockwheelers.com.au/ross-dam-induction/