Dam Dark 2017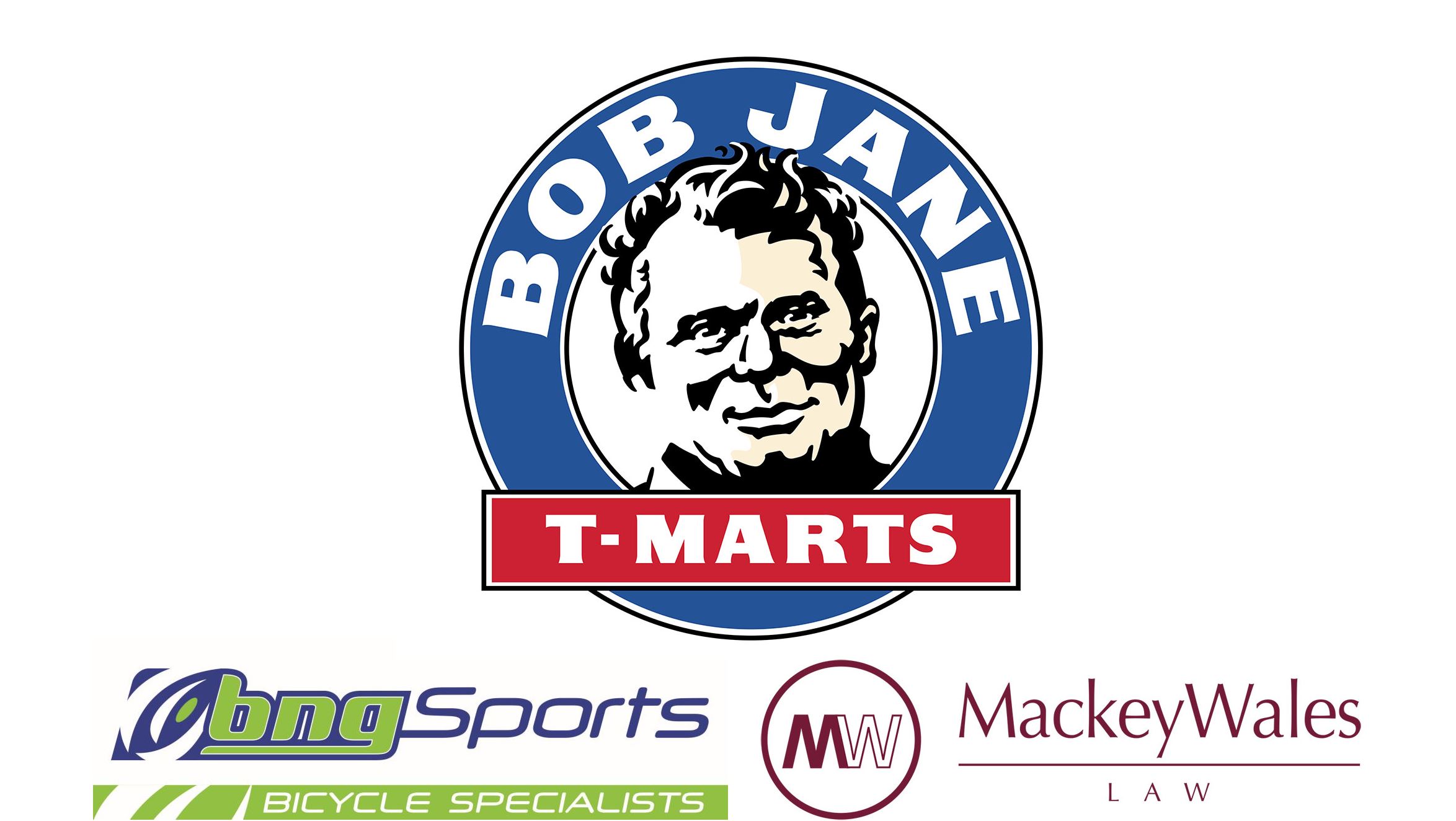 October 28, 2017
Welcome to the – Bob Jane T – Marts Dam Dark 2017
We ran a survey to find what our riders wanted, and the results are in. We're keeping costs down with no change in our fees, keeping the meals simple and bringing back some of the old novelty events that all loved.
Dam Dark 2017 will be our clubs end of year race with a gala social event incorporated into the festivities. Riders are free to choose to race for the glory and bragging rights or take a more relaxed approach enjoying the atmosphere along the way.
The course this year will continue the Dam Dark tradition of being a mix of fire road and single trail suitable for all level of riders including beginners and inexperienced riders. While there will be a little more climbing this year, there is a bonus in that there will be a little more down hill. There will be no difficult hills or technically difficult sections so will suit the majority of riders. However, this is an 'adventure race' where all riders are expected to be self-sufficient with a well-maintained bike and good off road lights.
The course will be marked at turns, but there will be no check points and minimal markings to show you the way. To help with navigation there will be a number of social rides over the course and plenty of maps available.
With support from our very generous sponsors Bob Jane T-Marts, BNG Bicycles and Mackey Wales Law we are able to provide a free T shirt for all riders – woohoo! Also included in your entry is a light dinner, a midnight snack, and a little breakfast.
The team from BNG Cycles are stepping in to help with some of our favorite novelty events – bike toss, longest skid, and Rocktails plus a couple more so stay tuned. To encourage everyone to have a go, instead of giving away free laps we are giving winners a coffee or ice cream voucher to be used at one of the outlets on site.
Being our end of year gala event it is important to come dressed appropriately. The best dressed will earn a voucher, but because we are mountain bikers, to earn that voucher the men must be dressed as women and the ladies must be dressed as man. And ladies – just to be clear you need more than bike pants to be a man!
RACE DETAILS:
Date: Saturday 28 October 2017
Start Time: 6:00 pm
End Time: 6:00 am Sunday 29 October 2017
Where: Lake Ross Townsville
Apart from having a great ride on part of the main course, all junior riders will receive a free T shirt, an ice cream voucher to redeem at the on site outlets and a sausage sizzle.
Race Categories; Minimum of 3 persons per category. Males and females combined in all categories.
Solo Too Cool to Shift (Single Speed)
Solo Opens (17 to 29 years)
Solo Veteran (30 to 39 years)
Solo Master (40 to 49 years)
Solo Super Master (50 – 59 years)
Solo Grand Master (60+ years)
Team of 2
Team of 3
Team of 4
Corporate or Family Team – Up to 6 riders in the one team (owners, employees, and workers of the one company.)
Orphans: Riders who wish to ride in a team but can't find anyone to team up with – We'll do it for you. Riders will be matched by age into teams of 3 or 4.
Juniors: The juniors will be having their own race before the main race starts. The juniors riders will be using part of the main course but won't need lights.
Junior solo are all riders 16 years and younger.
For the juniors wishing to ride in the 12-hour race. The Dam Dark will follow the policy as laid out by the MTBA here which includes exceptions;
https://www.mtba.asn.au/wp-content/uploads/2015/10/juniorpolicyv3dot1.pdf
For further information on exceptions please contact [email protected]
RACE REGISTRATION OPENS – Friday 1 September
Courses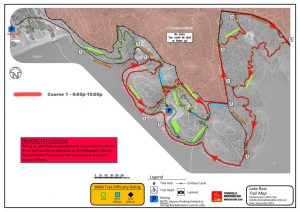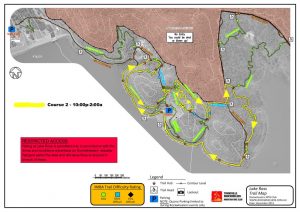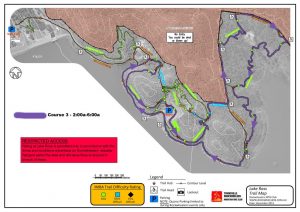 Volunteers Required
Working Bee: The trails at the Dam need some TLC. Working bees are scheduled for 1 October and 15 October. All assistance appreciated. If these dates don't suit you contact [email protected] and we will find a date that does.
Commissaire: club legalities.
First Aid: manage first aid requirements during the event. Riders with qualifications please let us know.
MC / Announcer: Ability to speak into a microphone – play music, pass on info to the crowd and make announcements during pre race, race and presentations.
Sweep Riders: Assist with course changes and sweeping the old course for stragglers. Two preferred. Can be competitors in a team.
Set up/pack up laborers: Setup will be minimal on the day
Club Gear Trailer Transport: Pick up from Velodrome Saturday morning and deliver to the dam. Return after the race on Sunday. 1 driver with a vehicle that tows.
Car Parking Marshals: Assist and direct people into camping spots that don't block the passageways and keeps the camp ground neat.
Social Ride Information
Thursday 05 October – Course 1
Thursday 12 October – Course 2
Thursday 19 October – Course 3
The information on the courses is available here; (LINK FOR COURSE INFORMATION)
7:00pm sign on for 7:30pm start
Location: Car Park of Ross Dam (end of Riverway Drive)
Members must sign in social ride sheet.
Non members must buy a Social Ride Licence and sign the social ride sheet
7:20pm Ride Briefing and riders allocated to ride groups.
7:30pm Ride as one group from the car park through the dam precinct and on to the quarry.
At the quarry regroup and separate into ride groups. Each group to have a lead and sweep rider.
Ride designated course at a speed appropriate to the group.
9:00pm All groups head back to the car park for sign out.
9:30pm Every one to sign out when ride complete.
Dam specific requirements;
• Please ensure your bikes are free of mud, grasses and dirt BEFORE entering the Lake Ross Storage area to prevent cross contamination by not bringing in weed seeds and other soil borne organisms into the catchment.
• No vehicle access during social ride.
• No pets.
• No contact with the dam water during the ride.
• Toilet in the quarry is for everyone's use. The bush is not a toilet!
• Don't drink the water in the taps at the quarry as it is untreated.
• Establish where your mobile phone will get a signal which can be patchy at times.
• Report any safety hazards/anything unusual that you may notice to the ride leader.
• In an emergency contact 000
• Snakes are common in the area. Spiders are also common, but generally harmless.
Before you start:
• All riders are advised to read the MTBA Rules & Liability release and have either a current MTBA licence or purchase a MTBA day rider licence at sign on.
• Day rider license only for Public Liability insurance purposes, if you have an accident / injury that requires medical care and /or ambulance this is at the riders own cost
• The Ride Register is to be completed including an emergency contact name & phone number at sign on. Reminder: You need to sign out at the end of the ride.
• If riders turn around please let the "Sweep" (last designated rider) know you are not continuing – ride back with a buddy if possible.
Preparation and what to take:
• Bike must be in a serviced, off-road worthy condition with working brakes, gears and tyres in good condition.
• Each bike must have adequate lighting at all times whilst on the course. This must include, as a minimum one headlamp designed for off-road mountain bike use and one red tail light.
• Riders are strongly urged to also carry a spare battery or a small emergency light in the event of their battery failing during a lap.
• Take min. 2L of water and energy bar.
• Take spare tube, patches, pump, tyre levers and have the ability to repair and change tube on the track
• Protective clothing: – Australian standards approved cycling helmet and closed in shoes (mandatory), protective eyewear and long sleeve jersey , sunscreen and insect repellent (recommended)
• Recommended each rider to carry two crepe bandages – 50 mm wide – used in case of snake bite – please update your first aid to know how to use them and a space blanket.
Track notes:
• There may be unknown obstacles, washouts, rocks and ruts on the track – take care at all times and ride with caution – the tracks change from ride to ride
• Know your own fitness level and ability – ride within your limitations.
• There will be regular re-groupings along the way.
• If you think that you are lost stay calm and remain where you are until located.
• Always ride with a buddy
The Lake Ross Mountain Bike Trails are only available to Rockwheelers members on weekends or during a planned social event or competition. Rockwheelers Members must have completed the induction prior to using Lake Ross Trails for weekend social riding.
Please comply with all conditions of use to ensure all Rockwheelers members can continue to enjoy access to the trails in this area.
Click on this link to view the Lake Ross Induction: http://www.rockwheelers.com.au/ross-dam-induction/